Lead Vocals - Acoustic Guitar:  Randy Hawtin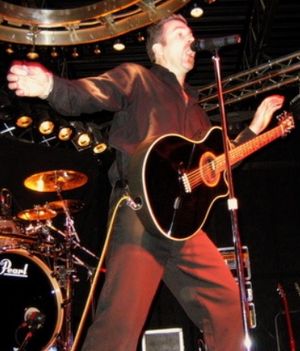 Randy is no stranger to the stage. He has been singing and performing in various bands since High School..Armed with training by Ryan Luchuck
of Own Your Voice Studios in Toronto he has perfected the art of drawing the
crowd to their feet and focusing on having a great time! 

Backed by his accomplished band members, Randy continues his journey with YNN with boundless energy  and  a willingness to please the crowd creating an incredible "Party Atmosphere."     
Lead Guitar - Backing Vocals:  Phil Ellis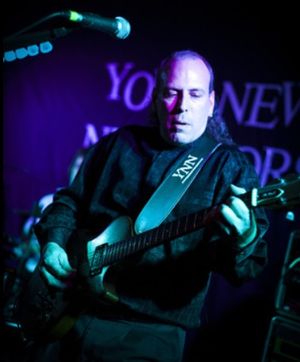 Phil Ellis has played the Canadian club circuit for 30 plus years, with bands
such as Platinum recording artists Toronto , Reckless lead singer
Adam Lange, Alliance, Warren Piece, and Designer. 
He has performed in Canada from coast to coast at venues of all types. "Dr. Phil" is a total "feel" Player with the ability to play any type of music !!!!!    
Bass Guitar - Vocals: Tony Janusky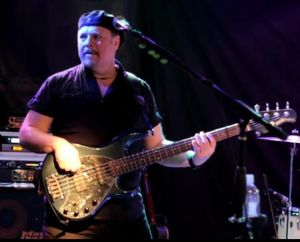 Tony is classically trained on double bass and holds a degree in music performance. Having performed  with various orchestras and theatre productions, electric bass grew to be his main instrument (in addition to singing lead and backing vocals). Tony has been performing live and studio work for over 30 years and is having more fun entertaining great crowds than ever  before!!!  

Tony is the newest member or Your New Neighbors, and has elevated YNN to a new level of energy and musicianship.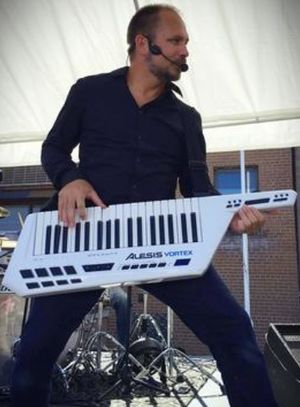 Keyboards - Vocals: Jay Lamothe
Jay's years of experience as a keyboardist / vocalist are inclusive of writing, recording and performing in several configurations ( solo, duo, full band ) and in a broad range of genres.
He has shared the stage with Canadian greats like Blue Rodeo, Great Big Sea, Glass Tiger, Greg Dechart (Uriah Heep/ Bad Company, David Gilmore) and is currently performing with his duo Mclovin (
www.mclovinmusic.com
 ) in tandem to performing with his favorite band " Your New Neighbors"!
Drums For Life  Bobby Stewart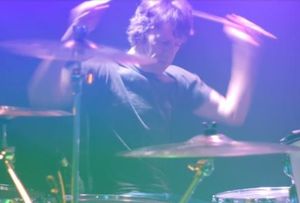 This Hard hitting , heavy bass drum , all around 
full powered percussion original , provides drumming 
skill laden with an amazing groove and completes it 
with top energy at 110% for every performance 
Bobby is a great showman that provides a pro level
of musical feel and tempo that definitely coordinates
guidance as a dedicated percussionist and musical
navigator and he is fun to watch . If you need some 
real musical inspiration and a fresh developed outlook
towards drumming you got to come see him play a 
show as this man really and truly rocks his drums for
life .
Here is a link to his drumming / Percussion website 
www.drumsforlife.ca 
www.bobbystewartdrums.com